---
Wildlife at Clumber Park Lodges
---
A journey to Clumber Park Lodges is always shared with an abundance of friendly wildlife who use the grounds of our resort as their home. Because of the safe environment we have managed to maintain, we are proud that so many different breeds of animals have been able to thrive and settle in bringing with them a wonderful atmosphere that is alive all hours of the day.

Guests are welcome to explore these charming animals at leisure whether that's spending time in our squirrel gym, checking out our bug hotel, bird spotting or heading out on your bike into the vast surrounding acres. You may even discover something we missed!

Whatever you discover, you'll be amazed at the vast array of wildlife on offer.
---
🧚‍♀️ Finding Fairies 🧚‍♀️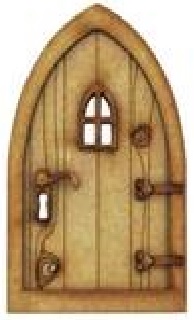 Anybody home?
Legend has it that fairies have found a cosy home at Clumber Park lodges. Although tricky to find, if you look hard enough, you might stumble upon a whole host of 9 cute little fairy doors scattered around our woodland area.

Will anyone be home? They're a busy bunch so you might not get any answer but why not try! You might be lucky enough to make a new friend and fantastic memories at Clumber Park Lodges!